Art direction and layout design for the campaign promoting a lecture by Maria Doreuli of Contrast Foundry for PSU. The event was sponsored by Counter Culture, Future Fonts and made possible by the Matthias D. Kemeny Charitable Fund of the Oregon Jewish Community Foundation.



2020
Client — A+D Projects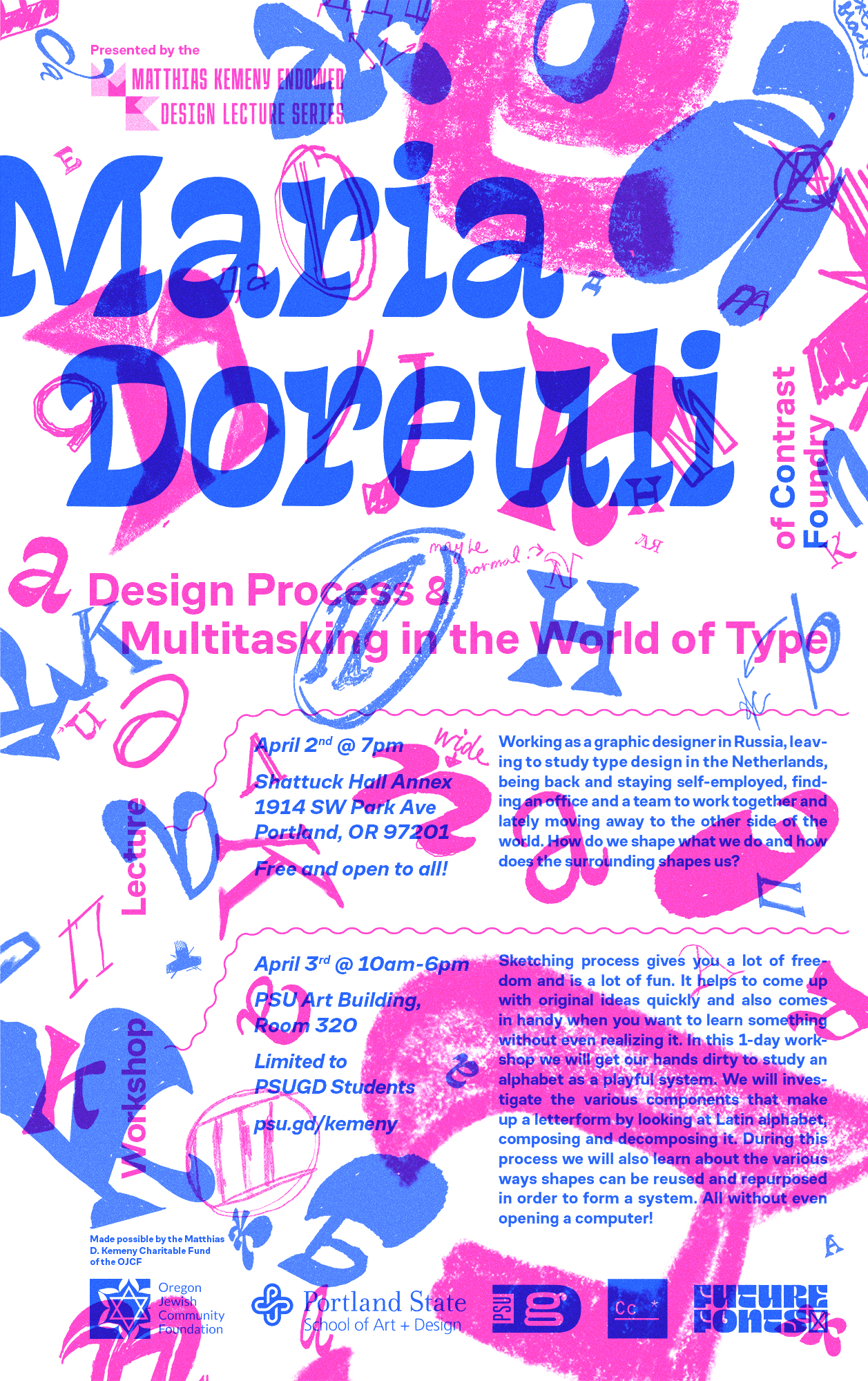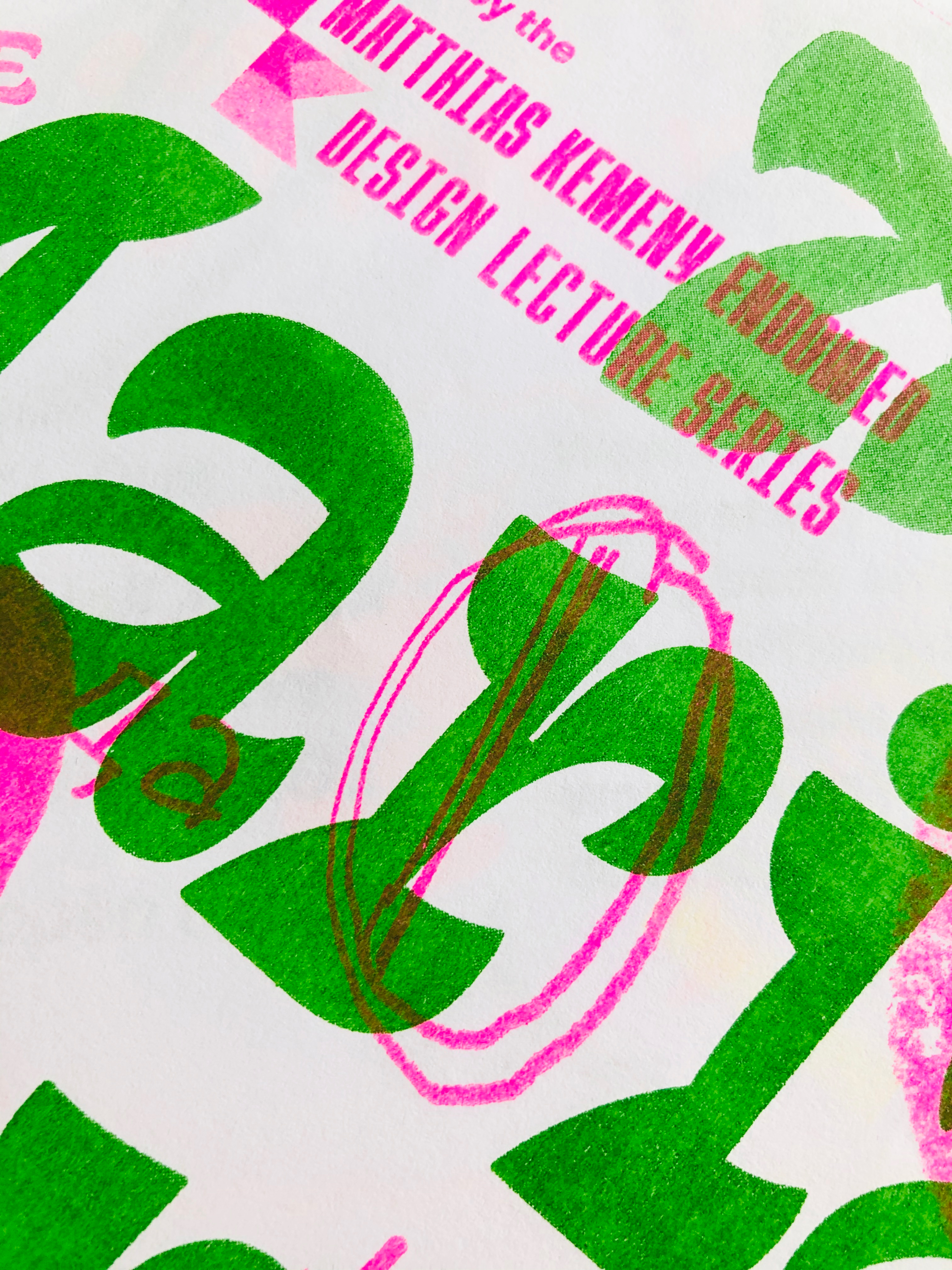 ︎Test prints, printed at Outlet.

Click to see full moodboard & process (opens new window).